Spartan Protein are committed to providing everyone from top level athletes to everyday fitness enthusiasts with the highest quality nutritional support available to improve your training, health and general well-being.
They're passionate about what they do, only providing supplements that they believe in and they take, not just what the market dictates will sell.
Their primary focus is high product quality while being able to maintain real value for money. This is achieved by minimising packaging and advertising costs, only using pharmaceutical quality amino acids, market leading proteins and taking an innovative, efficient approach to all aspects of product manufacture and retailing.
All of this ensures maximum value and quality for customers, that's what they're constantly striving for.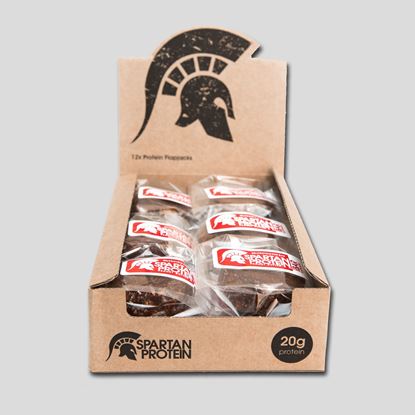 Spartan Protein - Protein Flapjacks (Box of 12)